About us
Head of Mission - Mr Luke Williams
Mr Williams is a senior career officer with the Department of Foreign Affairs and Trade (DFAT) and was most recently the Chief Security Officer. He has previously served overseas as Ambassador to Portugal; as well as serving in Bangkok, Cape Town and Pretoria.
Mr Williams holds a Master of Arts (History) from Latrobe University; and a Bachelor of Arts (Honours) from Monash University.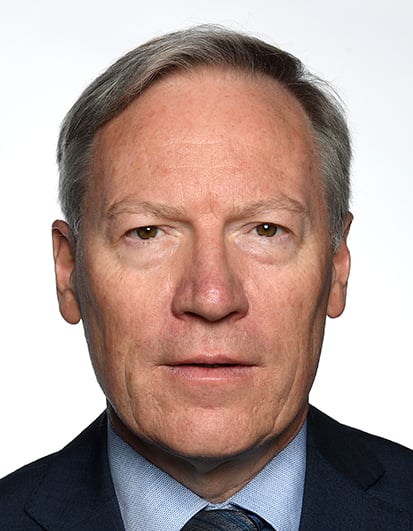 Countries of Accreditation
The Australian High Commission in Kenya is also accredited to Burundi, Rwanda, Somalia, Tanzania and Uganda, as well as the East African Community (EAC), the United Nations Environment Programme (UNEP), and the United Nations Human Settlements Programme (UN-Habitat). It is also a friend of the International Conference of the Great Lakes Region (ICGLR).
Australia has an Honorary-Consul in Uganda.
Contact us

Australian High Commission, Nairobi
Street address: Limuru Road, Rosslyn
Postal address: P.O. Box 3008 - 00621, Nairobi, Kenya
Email addresses:
Social media:
Telephone Numbers:
Switchboard: (+254-20) 4277 100
Immigration and Visa Enquiries: Please use the online form listed under email addresses
Fax Numbers:
Main High Commission: (+254-20) 4277 139
Department of Home Affairs: (+254-20) 4277 189
Working hours:
Chancery: 7.45am to 4.30pm Monday to Thursday and 7.45am to 12 noon on Friday
Visa, immigration and citizenship counter hours (by appointment only): 9 am to 11 am Monday to Friday
Except for public holidays (see below).

Please note the Reception and Consular & Passports section will be closed on 20 April 2022.
Australian Consulate, Uganda
Patrick Bitature
Honourary Consul
Australian Consulate in Uganda
Protea Hotel by Marriott Kampala Skyz
1 Water Lane, Kampala-Uganda
Postal Address: P. O. Box 9421, Kampala, Uganda
Phone: +256 312 515 865
Email: [email protected]
Working hours: Mondays to Thursday, 9.00 am to 12.30 p.m and 2.00 p.m to 4.30 p.m
Fridays 9.00am- 2.00 p.m
The High Commission Reception and Consular & Passports section will be closed on Wednesday 20 April 2022
Public Holidays
In 2022, the High Commission will be closed on:
Monday 3 January New Year's Day (In Lieu)
Friday 15 April Good Friday
Monday 18 April Easter Monday
Monday 2 May Labour Day (Kenya)
Wednesday 1 June Madaraka
Monday 11 July Eid al-Adha (In Lieu)
Monday 3 October Labour Day (Australia)
Thursday 20 October Mashujaa Day
Monday 12 December Jamhuri Day
Monday 26 December Boxing Day
Tuesday 27 December Christmas Day (In Lieu)
Wednesday 28 December Additional DFAT Holiday
Thursday 29 December Additional DFAT Holiday
Friday 30 December Additional DFAT Holiday
Job Vacancies and Tenders
Senior Cultural Diplomacy Officer, LE5
The role of the Department of Foreign Affairs and Trade (DFAT) is to advance the interests of Australia and Australians internationally. This involves strengthening Australia's security, enhancing Australia's prosperity, delivering an effective and high-quality overseas aid program and helping Australian travellers and Australians overseas.
The department provides foreign, trade and development policy advice to the Australian Government. DFAT also works with other Australian Government agencies to drive coordination of Australia's pursuit of global, regional and bilateral interests.
About the position
The Australian High Commission (AHC) in Nairobi is recruiting new members to join our Political and Economic Section. We are looking for people who can help us to strengthen Australia's engagement across East Africa (Kenya, Somalia, Rwanda, Burundi, Uganda and Tanzania). Our ideal candidate is someone who is upbeat, proactive and enjoys collaboration.
Under limited direction, the Senior Cultural Diplomacy Officer will take forward Australia's cultural diplomacy portfolio, building upon and promoting the broad range of Australian engagement in East Africa. Reporting to Second Secretary (Political), the role will manage and oversee the planning and delivery of AHC events and functions, and develop and manage related social media campaigns.
The position is at the LE5 level with an expected base salary of between KES230,348 and KES269,474, commensurate with skills and experience. The successful candidate will be expected to provide evidence of entitlement to work in Kenya by virtue of citizenship or relevant work permit.
The key responsibilities of the position include, but are not limited to:
Manage, plan and coordinate a range of events and initiatives in East Africa that have a public diplomacy objective, including managing the delivery of multiple concurrent events, coordinating stakeholders, speakers and other logistical arrangements such as guest lists, catering, entertainment and technical support.
Plan, develop and implement a coordinated public diplomacy strategy to promote a positive image of Australia in East Africa and contribute innovative ideas to Public Diplomacy meetings, including the development of social media content and campaigns.
Manage and coordinate contract management including developing scope, managing tendering processes and monitoring contract performance in accordance with departmental guidelines.
Manage and report on the public diplomacy budget and resources. Analyse financial information and update management on expenditure and risk in accordance with departmental guidelines.
Represent and promote Australia's interests at a range of forums, events and meetings and provide advice on operational and policy issues.
Establish, develop and maintain strong working relationships with a range of internal and external stakeholders including contacts in other diplomatic missions, function centres, event contractors and catering suppliers, as well as DFAT's security and property teams.
Contribute to the planning of high-level visits and events/meetings, oversee logistical arrangements and contribute to briefings.
Perform other duties and backup as required.
Qualifications/Experience/Behaviours
Relevant qualifications and/or a strong track record of experience in one or more of the following fields: event management, public or cultural affairs.
Experience in planning large social or formal functions, including guest list management and contracting.
Digital media literacy, familiarity with popular platforms, ability to develop and run social media campaigns and strategies.
Strong communication skills for stakeholder engagement and providing advice.
Excellent interpersonal and organisational skills.
Strong adherence to ethical behaviour and ability to work flexibly in a diverse work setting.
Sound judgement and decision-making when prioritising multiple deadlines to deliver work in a timely manner.
Highly motivated and able to work mostly independently or under limited guidance.
Strong organisation and time management skills, attention to detail and ability to multi-task and reprioritise in response to changing requirements.
Capacity to plan and set priorities, and work with limited supervision as a productive member of a small team.
Demonstrated ability to be creative, take initiative, recognise opportunities for improvement, and implement change.
How to apply
Your total application must be no more than three pages: (a) a one-page application addressing your suitability for the position against the job description and (b) a CV of no more than two-pages. It should be submitted to [email protected] no later than Friday 26 August 2022. Late submissions will not be considered. Please carefully consider the full job description before applying. Only shortlisted applicants will be contacted. If you progress through the selection process, the Australian High Commission in Kenya will invite you to an interview, practical exercise/scenario and probity checks.