About us
Head of Mission - Mr Luke Williams
Mr Williams is a senior career officer with the Department of Foreign Affairs and Trade (DFAT) and was most recently the Chief Security Officer. He has previously served overseas as Ambassador to Portugal; as well as serving in Bangkok, Cape Town and Pretoria.
Mr Williams holds a Master of Arts (History) from Latrobe University; and a Bachelor of Arts (Honours) from Monash University.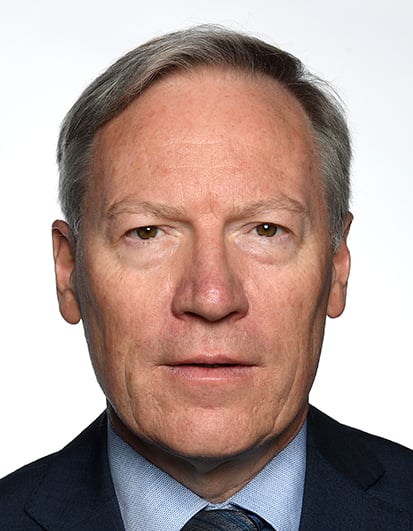 Countries of Accreditation
The Australian High Commission in Kenya is also accredited to Burundi, Rwanda, Somalia, Tanzania and Uganda, as well as the East African Community (EAC), the United Nations Environment Programme (UNEP), and the United Nations Human Settlements Programme (UN-Habitat). It is also a friend of the International Conference of the Great Lakes Region (ICGLR).
Australia has an Honorary-Consul in Uganda.
Contact us

Australian High Commission, Nairobi
Street address: Limuru Road, Rosslyn
Postal address: P.O. Box 3008 - 00621, Nairobi, Kenya
Email addresses:
Social media:
Telephone Numbers:
Switchboard: (+254-20) 4277 100
Immigration and Visa Enquiries: Please use the online form listed under email addresses
Fax Numbers:
Main High Commission: (+254-20) 4277 139
Department of Home Affairs: (+254-20) 4277 189
Working hours:
Chancery: 7.45am to 4.30pm Monday to Thursday and 7.45am to 12 noon on Friday
Visa, immigration and citizenship counter hours (by appointment only): 9 am to 11 am Monday to Friday
Except for public holidays (see below).

Please note the Reception and Consular & Passports section will be closed on 20 April 2022.
Australian Consulate, Uganda
Patrick Bitature
Honourary Consul
Australian Consulate in Uganda
Protea Hotel by Marriott Kampala Skyz
1 Water Lane, Kampala-Uganda
Postal Address: P. O. Box 9421, Kampala, Uganda
Phone: +256 312 515 865
Email: [email protected]
Working hours: Mondays to Thursday, 9.00 am to 12.30 p.m and 2.00 p.m to 4.30 p.m
Fridays 9.00am- 2.00 p.m
The High Commission Reception and Consular & Passports section will be closed on Wednesday 20 April 2022
Public Holidays
In 2022, the High Commission will be closed on:
Monday 3 January New Year's Day (In Lieu)
Friday 15 April Good Friday
Monday 18 April Easter Monday
Monday 2 May Labour Day (Kenya)
Wednesday 1 June Madaraka
Monday 11 July Eid al-Adha (In Lieu)
Monday 3 October Labour Day (Australia)
Thursday 20 October Mashujaa Day
Monday 12 December Jamhuri Day
Monday 26 December Boxing Day
Tuesday 27 December Christmas Day (In Lieu)
Wednesday 28 December Additional DFAT Holiday
Thursday 29 December Additional DFAT Holiday
Friday 30 December Additional DFAT Holiday
Job Vacancies and Tenders
Job Ref:
DSLM-HonCon
Job Title:
Honorary Consul
Location:
Dar es Salaam, Tanzania
Salary:
AUD7,500 per year (honorarium in recognition and appreciation of her or his service, and as a contribution toward the consulate's administrative expenses)
Closing date:
20 May 2022
Job Description
Job Title: Honorary Consul
Type: Fixed Term Contract for three years, with a probation period of one year
Location: Dar es Salaam, Tanzania
Department: DFAT
Job Description
About the Department of Foreign Affairs and Trade (DFAT)
The role of the Department of Foreign Affairs and Trade (DFAT) is to advance the interests of Australia and Australians internationally. This involves strengthening Australia's security, enhancing Australia's prosperity, delivering an effective and high-quality overseas aid program and helping Australian travellers and Australians overseas.
The department provides foreign, trade and development policy advice to the Australian Government. DFAT also works with other Australian government agencies to drive coordination of Australia's pursuit of global, regional and bilateral interests.
About the Position
The Honorary Consuls is appointed by the Australian Government to provide consular services to Australian citizens in Tanzania and reports to the Australian High Commissioner in Kenya. The Honorary Consul also makes a contribution to aspects of the bilateral relationships between Australia and Tanzania.
The key responsibilities of the position include:
providing consular assistance on behalf of the supervising mission, the Australian High Commission in Kenya;
conducting passport interviews on behalf of the supervising mission; forwarding completed documentation and, when necessary, returning passports to applicants;
managing other types of travel documents under instruction of the supervising mission;
maintaining contact with the Australian community in Tanzania.
Other responsibilities include but are not limited to:
maintaining a good working relationship with the Tanzanian government and local authorities, in particular branches relevant to Australia's consular interests;
general representation duties with local authorities and the host government, including acting as a communication channel for the supervising mission when requested;
promoting Australian trade, economic, commercial, cultural, educational, scientific and technological interests;
assisting with supervising mission's visits or high level visits, for example securing appointments for visiting Australian officials
assisting in building general public awareness of Australia in Tanzania;
engaging in ceremonial and public affairs activities as a representative of Australia as requested/authorised by the supervising mission
directing enquirers wanting information on migrating or traveling to Australia or about importing or taking goods to Australia to the Home Affairs website.
Qualifications/Experience:
may be an Australian citizen, although non-Australians with a personal connection to Australia who meet all other selection criteria will be considered;
should be long-term residents of Tanzania and intend to remain there for at least five years;
should have good standing in, access to and influence with the political, bureaucratic, commercial and media communityin Tanzania;
should possess office accommodation in Dar es Saalam of an appropriate professional standard (in terms of quality, security, facilities and location), suitable for use as a consulate for the representation of Australia's interests;
should be fluent in English and, if utilising support staff, have English speaking support staff;
should be of independent means so they are not financially dependent on the honorarium provided by the Australian Government;
should have sufficient time to perform the functions listed in this advert, including meeting the reasonable expectations of Australians who might seek assistance. It is expected that the honorary consul will maintain regular office hours open to the public;
should not hold a consular commission from another country or any government or official position in their country of residence or citizenship, in order to avoid potential conflicts of interest.
Application Process:
Submit a resume (with passport photo) and cover letter describing how you meet all the essential requirements, no later than the closing date to 20 May 2022. If you progress through the selection process, the Australian High Commission in Kenya will invite you to an interview and probity checks. Apply by emailing [email protected] and citing reference number DSLM-HonCon.