Australian High Commissioner Witnesses Livestock Insurance Payout in Wajir, Northern Kenya
The Australian High Commissioner, H.E. Geoff Tooth, witnessed an insurance payout for pastoralists in Wajir County on 25 March 2014. The Index Based Livestock Insurance (IBLI) is believed to be the first livestock insurance product designed and targeted at nomadic pastoralists in Africa. This risk management product covers drought-related livestock mortality in the Arid and Semi-Arid Lands (ASALs). IBLI was developed by ILRI, with support from the Australian Government, in partnership with the Takaful Insurance Company of Africa, which sells the Islamic Sharia-compliant insurance products in Wajir. Takaful is the Islamic concept of cooperatively sharing risks.
H.E. Geoff Tooth participated in Takaful Insurance's second pay-out to 101 policy holders (30 women and 71 men) for livestock losses in the drought-prone Wajir area. The first insurance sales in Wajir County took place in August 2013. The Wajir herders received a total of about Ksh. 500,000 (about $6,250) to cover costs of rebuilding and restoring the condition of the herds by investing in livestock feed and animal healthcare.
Witnessing the payout, H.E. Geoff Tooth said that Australia was proud to be working with IBLI partners to help reduce drought risk for pastoralist communities in Kenya. He said IBLI is giving pastoralists a new choice on how to deal with the risks they face, a choice that is empowering. He reiterated that IBLI should be viewed as a recovery strategy that will enable pastoralists to rebuild their herds and maintain their livelihoods, without having to resort to humanitarian assistance.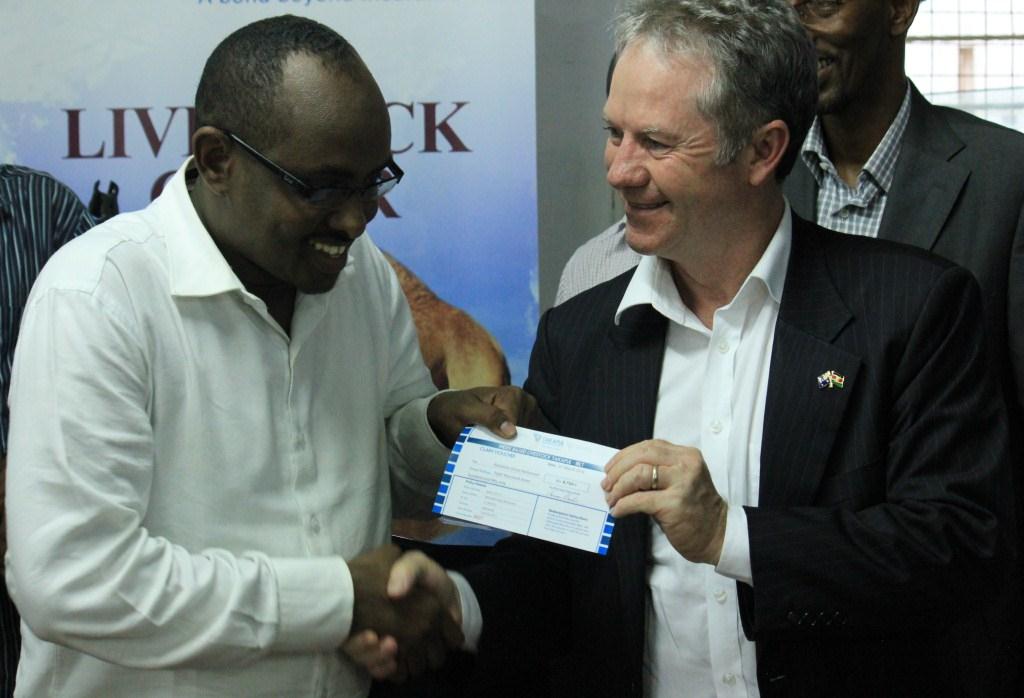 A beneficiary of the Index Based Livestock Insurance (IBLI) Project receiving an insurance pay-out from the Australian High Commissioner to Kenya, H.E. Geoff Tooth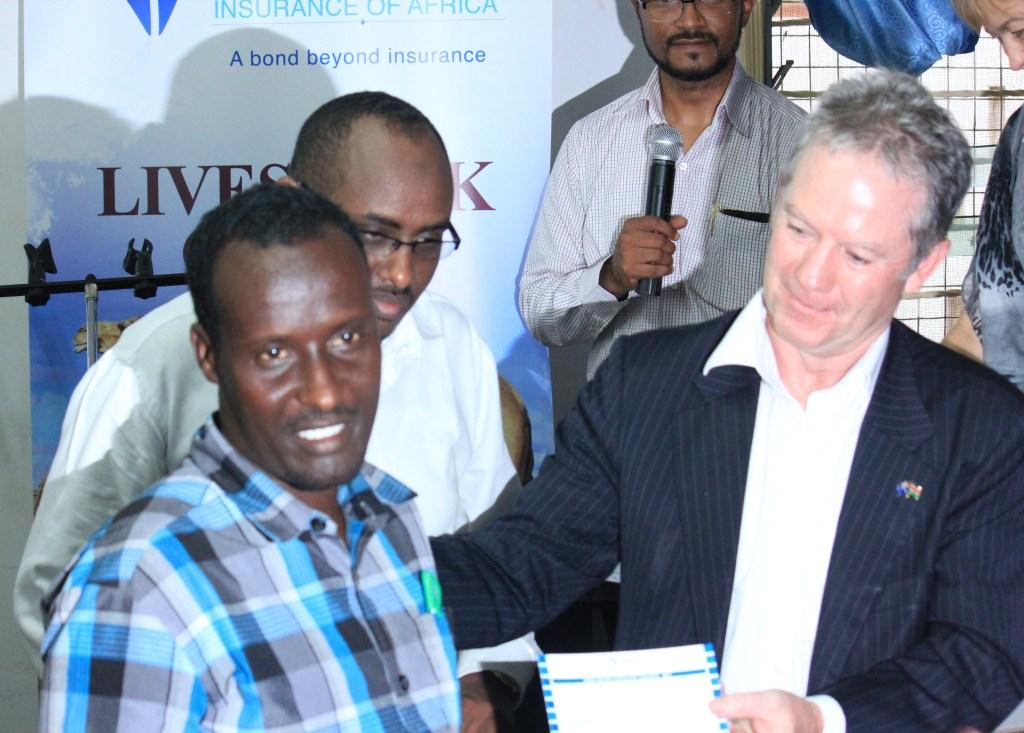 A second beneficiary of the Index Based Livestock Insurance (IBLI) Project receiving an insurance pay-out from High Commissioner H.E. Geoff Tooth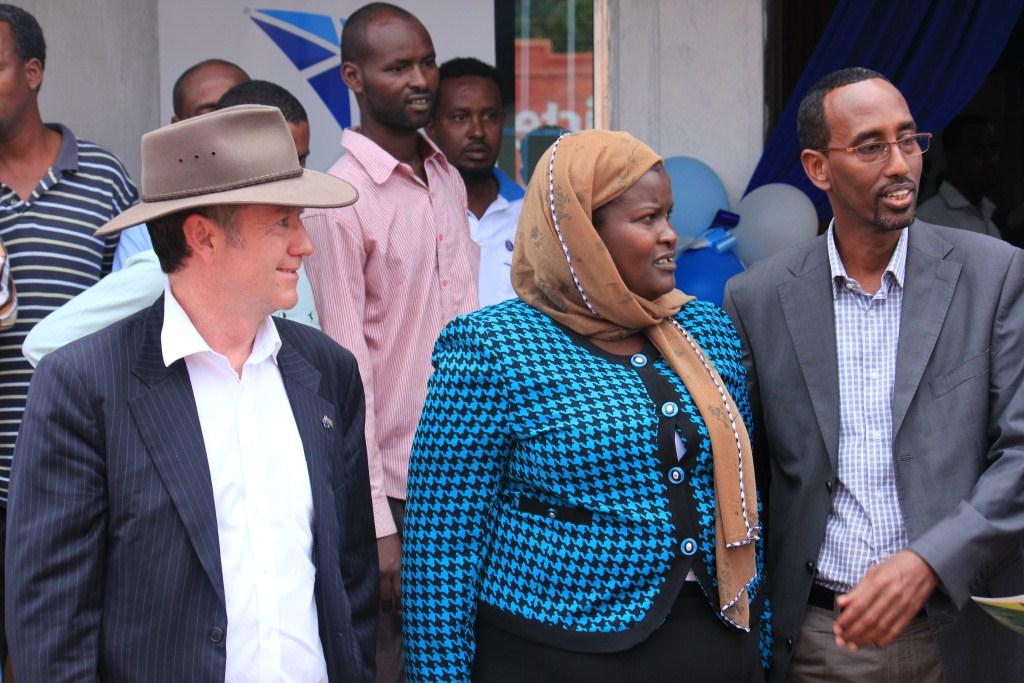 High Commissioner H.E. Geoff Tooth with Dr. Khadija Kassachon, Principal Secretary for Livestock at the Ministry of Agriculture, Livestock and Fisheries; and Mr Hassan Bashir, CEO of Takaful Insurance of Africa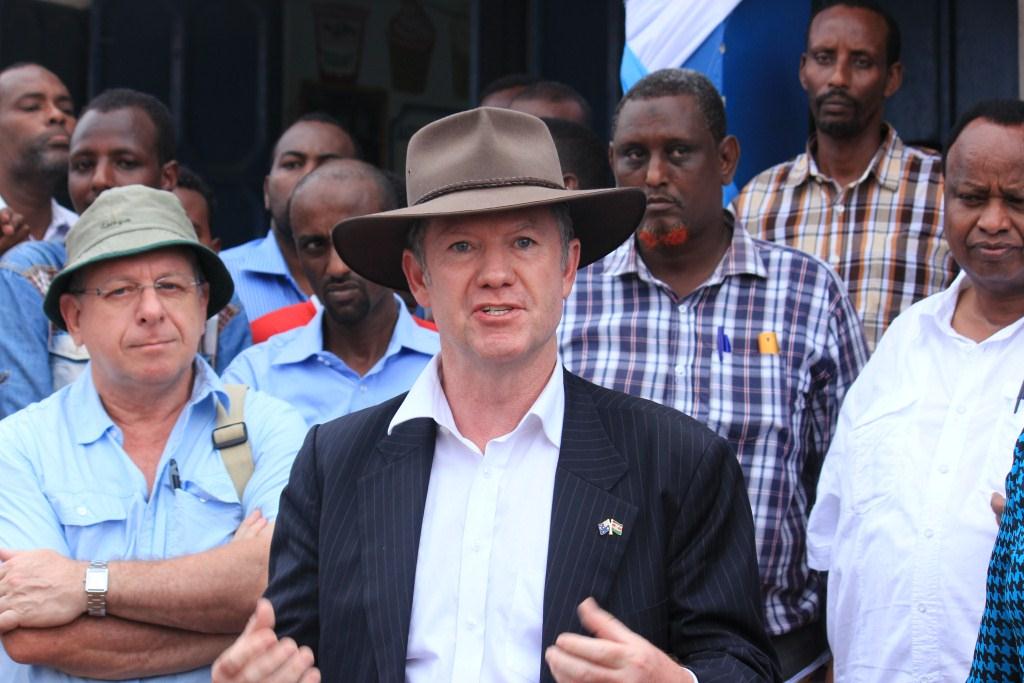 High Commissioner H.E. Geoff Tooth speaks to Wajir residents during the pay-out ceremony