Team Australia at the Mining Indaba 2015

The Australian Head of Mission in Nairobi, Mr. John Feakes, participated in the 21st annual Africa Mining Indaba in Cape Town, South Africa held from 9 to 12 February. Indaba is the world's largest mining investment conference that brings together thousands of delegates from around the world. The conference is dubbed the place where the world connects with African mining. The delegates included senior Africa and non-Africa government officials, miners, explorers, project developers, mining equipment and technology providers, mining analysts, multilateral agencies' representatives, investment specialists, fund managers and other professionals with interest in African mining sector.
Mr. Feakes joined a strong Australian Team comprising of heads of mission in Pretoria, Abuja, Harare, Addis Ababa and Port Louis as well as Austrade officials and Australian companies with interests in African mining sector. He used the platform to hold bilateral meetings with ministerial delegations from East Africa region where he reiterated Australia's willingness and commitment to share with the partner governments its experiences and expertise gained from long history of mining.
As has been the case since 2007, the Australian Government hosted two prominent networking lounges as well as a number of high-profile events. These networking spaces and events facilitated valuable access to African government decision-makers for Australian businesses, demonstrated support for Australian commercial interests in Africa and enhanced African Posts' linkages with a broad range of African Mining Ministers.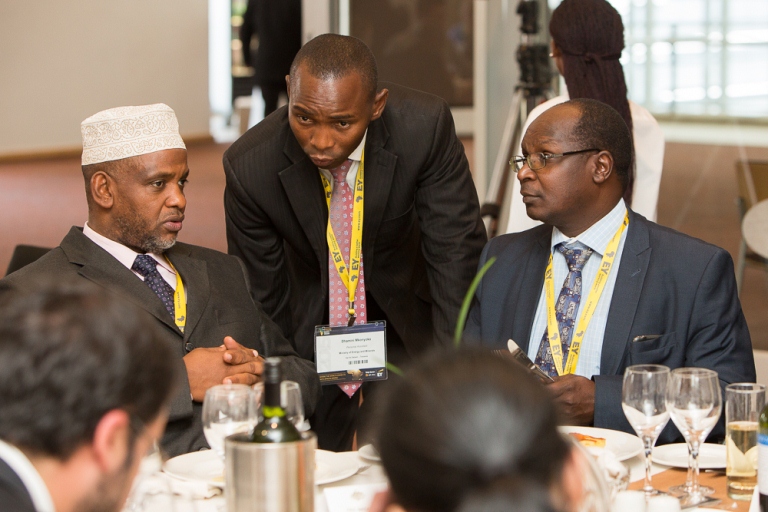 From Left to Right: Mr Said Athman – Mining Secretary, Ministry of Mining, Kenya; Mr Dhamini Mkonyoka – Personal Assistant to Deputy Minister for Energy and Minerals, Tanzania; Mr Patrick Omutia – Principal Secretary, Ministry of Mining, Kenya. (Photo credit - Mark Chipps)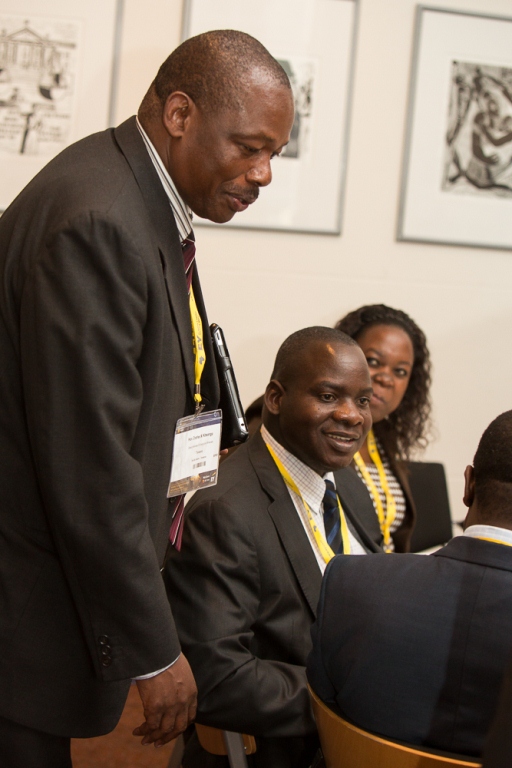 From Left to Right: Mr Charles Kitwanga – Deputy Minister for Energy and Minerals, Tanzania; Tom Onyango – DFAT Program Manager (Extractives for Growth), AHC Nairobi; Brenda Wabule – Austrade Business Development Manager, AHC Nairobi. (Photo credit - Mark Chipps)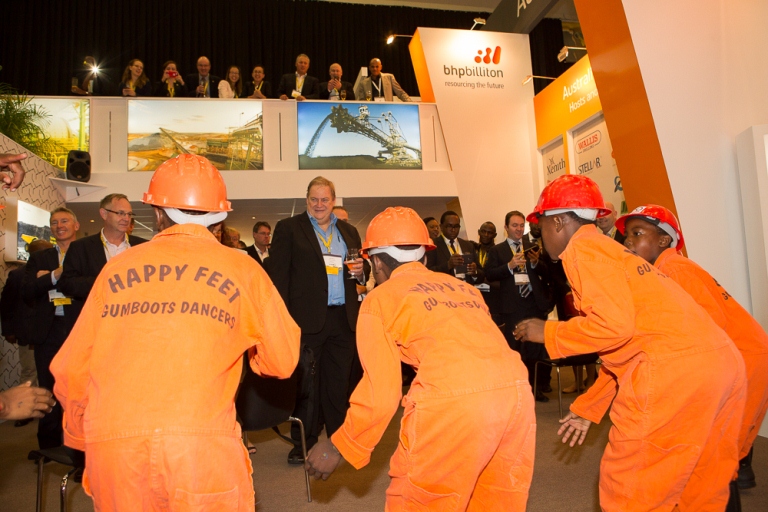 Gumboots dancers entertaining delegates at the Australia Lounge. (Photo credit - Mark Chipps)